To create a project in MightyEditor, simply go to:
http://mightyeditor.mightyfingers.com
Click on 'Create New Project'. Recents projects are kept in your browser's localstorage.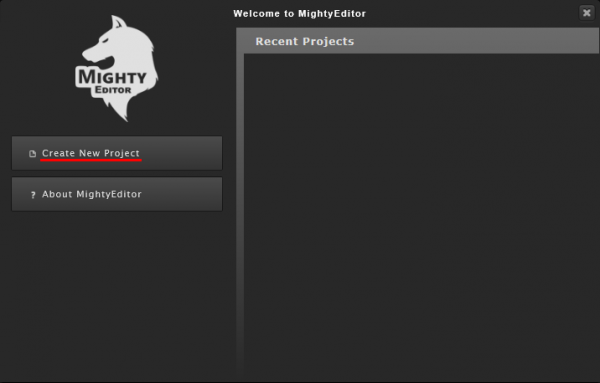 And type in the title and namespace for your project. The namespace should be like the title and it will autocomplete itself upon clicking. The namespace is used internally, e.g. to accessing the Phaser.game object is done with window.MyProject.game.

Click on 'Create' and you're good to go!