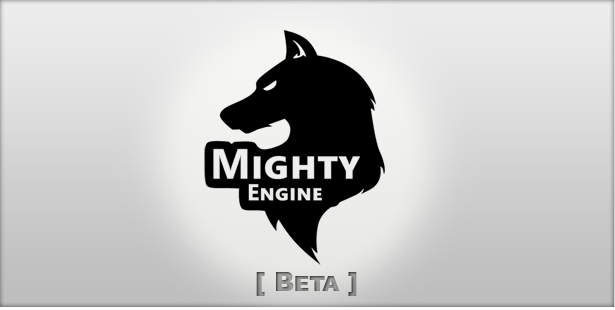 Hi there. A while ago MightyFingers team announced that we are building an awesome HTML game engine. It took a little bit more time than we expected, but finally the moment is here – we are launching the beta version of MightyEngine!
You can get the engine now if you follow this link – info@mightyfingers.com . We made a couple of game demos powered with engine, so you can see some of the basic stuff that can be made using MightyEngine. You can view them here – http://mightyfingers.com/engine-demo/
Also we developed and launched a full scale game made with the engine to make sure that the development process is smooth and you can deliver awesome games easily. MightyDigger has been tested by tens of thousands of players and is going global soon. You can check it out here – http://digger.mightyfingers.com/
A little bit about Licensing. You can make non-commercial projects with MightyEngine for FREE but for commercial games the license costs 100 EUR per coder. We love indie developers. So if you have a special request or a special situation we can figure something out if you send us a mail – info@mightyfingers.com .
We will try our best to keep up with any questions that You might have while building Your projects and to fix all of the bugs that are found. We would be really grateful if You would help us start building nice community so, please, visit our forum and ask your questions there http://forum.mightyfingers.com/
Don't waste time, check out MightyEngine beta Now.
Cheers,
The Dev team